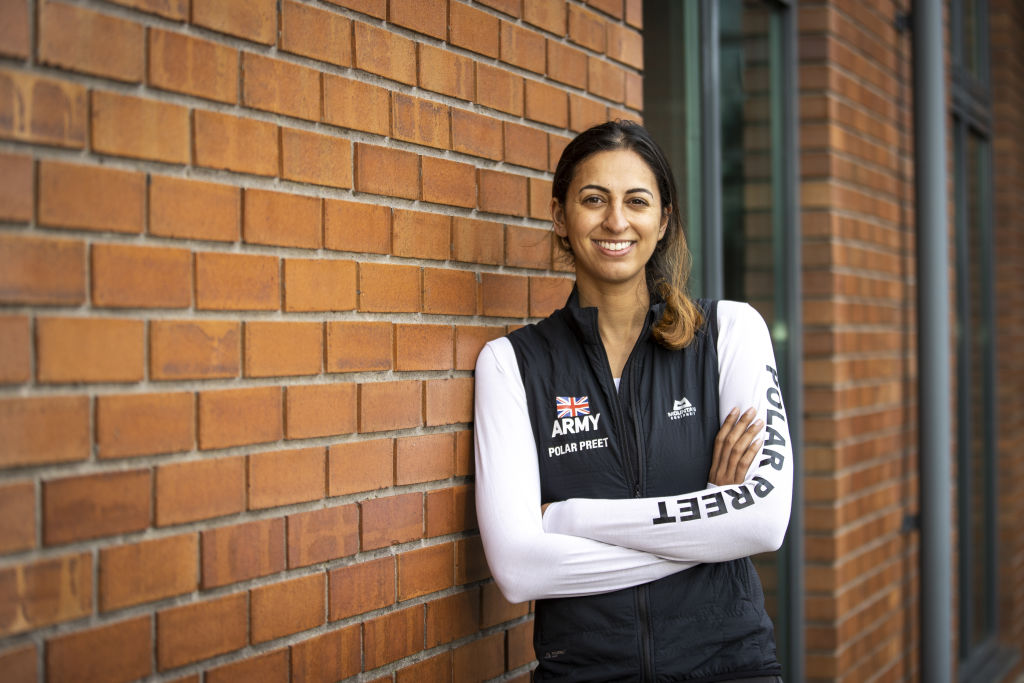 Liam McBurney / PA Images via Getty Images
This past January, Captain Preet Chandi blazed a historic, though decidedly icy, trail by becoming the first woman of color to reach the South Pole alone, without assistance. While others might have been content to make history with this singular accomplishment, "Polar Preet" Chandi is not one to rest on her laurels. The trek to the South Pole was merely "phase one" of a larger and even more extraordinary goal for the adventurous British Army officer.
For "phase two," the 33-year-old has set her sights on crossing Antarctica — once again doing the journey alone and unsupported to become the first woman to achieve the feat.
On November 14, Chandi departed from Hercules Inlet, an ice-filled cove at the southwestern section of the Filchner-Ronne Ice Shelf bordering the Weddell Sea in Antarctica. Her goal is to reach Reedy Glacier within 75 days, a coast-to-coast journey consisting of roughly 1,100 miles. And "roughly" is the operative word here — she'll be pulling a sled (also known as a pulk) with equipment, weighing about 264 pounds altogether, and she'll be doing so in temperatures that can sink to minus 58 degrees Fahrenheit, with wind speeds of up to 60 miles per hour.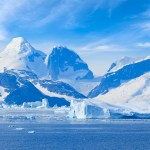 "I was told no on many occasions, called stubborn or rebellious because I wanted to do things that were out of the norm and push my boundaries," Chandri wrote on her blog. "I want to encourage others to push their boundaries, it is amazing how much your world opens up when you start to do so. No boundary or barrier is too small and I want to continue to smash that glass ceiling."
Her journey thus far required years of training. Prior to her 700-mile South Pole trek, she prepared by attending a polar survival course in Norway. She continued her training back home in the U.K. by dragging tires (the closest thing to pulling a sled, she said), and a month-long practice run in Greenland. Ultimately, Chandi went on to finish her first South Pole expedition in 40 days, a full eight days ahead of schedule. "It was about showing that anyone can do anything, irrespective of their gender, background or the community they belong to," she told News India Times. "The color of my skin is important; it's a big part of who I am. But it isn't the only thing that defines me."
When not otherwise setting records of human endurance in extreme conditions, Chandi strives to empower and inspire others in her day-to-day work. At a Regional Rehabilitation Unit in Buckinghamshire, England, she works as a physiotherapist, helping to rehabilitate injured soldiers and officers, BBC News reported.
Chandi will be posting interval voice blog updates of her phase two progress on her website, polarpreet.com, where a live tracking map will also provide her current location at every point along her journey.
"Nothing is impossible. I've always had this idea that I can achieve something great, something that allows me to be a role model. I want my 11 year old niece to grow up without boundaries, knowing the possibilities of what you can achieve in life are endless," Chandi shared on her blog. "This journey aims to inspire future generations in achieving whatever they desire and encourage others to push their boundaries."