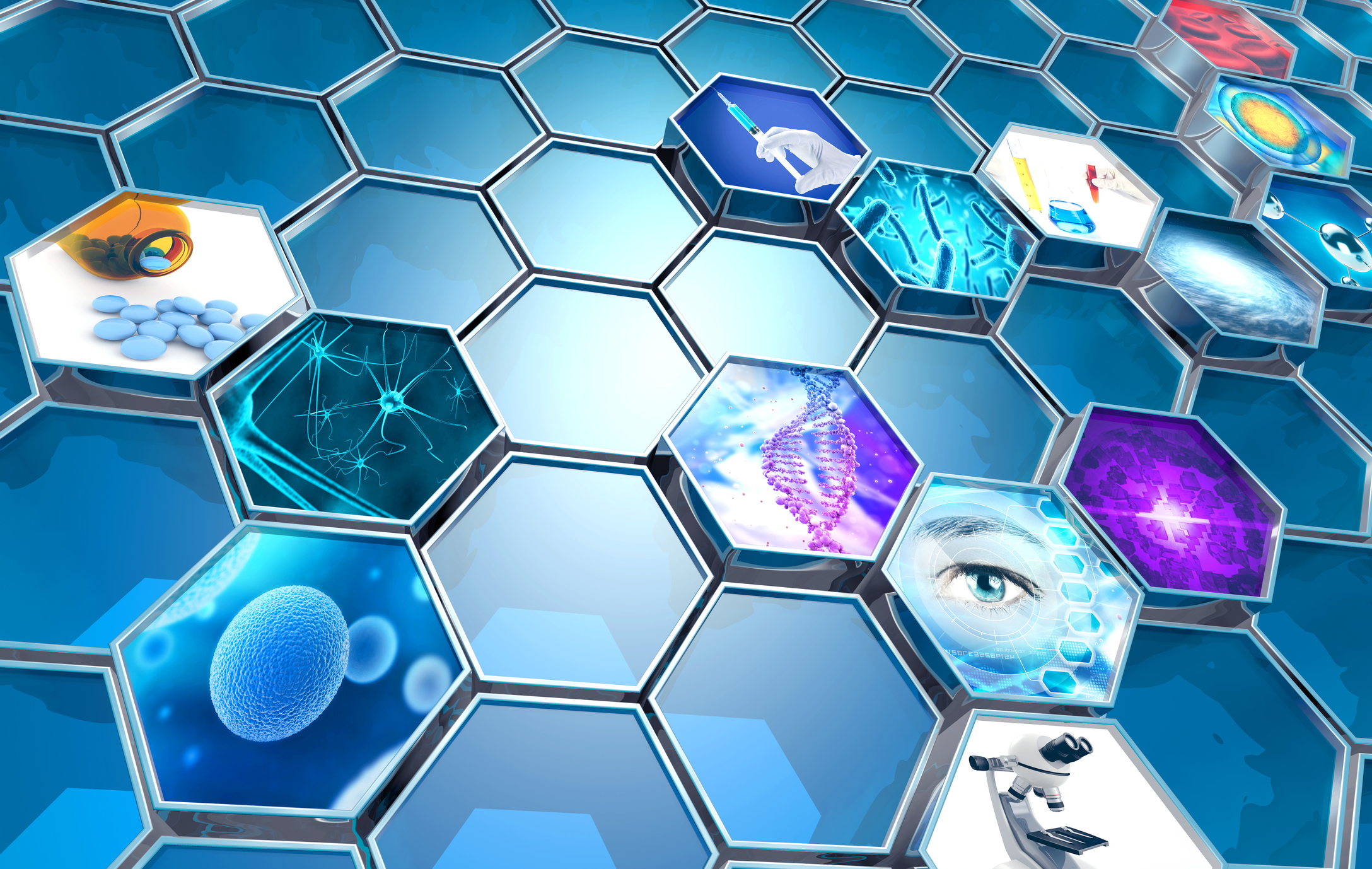 ClaudioVentrella/ iStock
Technology continues to advance all around us — from ChatGPT and solar electric cars to "life-altering" AI tools. Advancements are also being made in the health care industry: A myriad of new tools are helping to improve people's well-being in ways that seemed inconceivable only a decade ago. We're talking drones delivering blood, VR headsets training surgeons, and a watch that helps you sleep better.
Read on for a list of eight recent medical marvels that demonstrate how the combination of technology and medicine is advancing and transforming the way we research, prevent illnesses, and care for one another and ourselves. One thing is for sure: The world is changing, one innovation at a time.
Drones Streamline Blood Delivery in Rwanda
Courtesy of Zipline International
Though drones have been used by the military for decades, it wasn't until a few years ago that the Rwandan government partnered with a San Francisco startup to use the devices for medical purposes by streamlining blood deliveries.
A 2022 analysis looked at nearly 13,000 drone orders in Rwanda between 2017-2019 and found that the drone blood services not only expedited the speed of getting blood to those in need, but also reduced costly blood component wastage in health facilities. "I wasn't expecting to see an impact right away," Rwandan researcher Marie Paul Nisingizwe told Wired. "But we immediately saw the effect." Click here to learn more.
AI Tool Detects Sepsis Earlier
An AI system developed at Johns Hopkins University in 2022 is helping to reduce patient mortality by recognizing symptoms of sepsis earlier than traditional methods. Per an article from the university, "patients are 20% less likely to die of sepsis" as a result of the system's technology, which can scour medical records and identify patients who are at risk.
Suchi Saria, founding research director of the Malone Center for Engineering in Healthcare and lead author of the studies, called it "an extraordinary leap that will save thousands of sepsis patients annually. And the approach is now being applied to improve outcomes in other important problem areas beyond sepsis."
Portable MRI Boosts Efficiency and Comfort
The first portable MRI device to be cleared by the FDA in 2020, the Swoop Portable MR Imaging System can be delivered straight to a patient's bedside where it can be plugged into a standard wall outlet and and provide "images of the patient's brain in minutes," Elizabeth Morris, the chair of radiology at UC Davis, explained in a March 2022 press release.
While MRIs have been the gold standard of soft tissue imaging for about four decades, the machines are notoriously clunky and large. Getting access to the machines adds extra time before a diagnosis can be made — and time isn't always available, especially in emergencies. That's where the Swoop comes in. According to its website, the portable MRIs are designed to fit inside elevators and through doorways, help ease users' anxiety, and allow loved ones to stay by a patient's bedside. A win for efficiency, convenience, and comfort.
An Innovative Chip Is Improving Vaginal Research
A unique chip was developed to make it easier to research women's vaginal health in laboratory settings. Described in the journal Microbiome last year, the chip "uses living cells and bacteria to mimic the microbial environment of the human vagina," per Scientific American, which can help with research of infections and ways to keep vaginas — a notably understudied area of the body — healthy
Sexual health physician Achyuta Nori, who was not involved with the study, told the outlet: "This is an opportunity to bring women's health into the modern times, using modern technology." Watch the video below to learn more and see what it looks like.
RELATED: Meet ANDI: How This Breathing, Walking, and Sweating Robot Can Help Human Health
Wearable Device Improves Sleep and Reduce Stress
Between fitness trackers and smartwatches that remind you to stand up, work out, and drink water, the world of wearable physical health technology has improved immensely over the past decade. But in 2020, a startup launched a wearable device called the Apollo wearable that's aimed at improving holistic health.
The science-backed, watch-like device uses silent, low-frequency sound waves that feel like soothing vibrations, helping you to sleep better and stress less. Stress causes muscles to tense and triggers the nervous system's fight-or-flight response, which can take a toll on our physical and mental well-being, interfering with sleep, diminishing our ability to focus, and lowering our mood. Developed by neuroscience and physicians, the Apollo wearable uses soothing waves of vibrations to not only rebalance the nervous system, but also retrain it to adapt better to stress over time. Read more to learn why Nice News recommends Apollo.
Temporary Tattoo Measures Blood Pressure
The University of Texas at Austin / Texas A&M University
Researchers at the University of Texas at Austin and Texas A&M University have developed an ultra-thin, temporary tattoo that can be used to accurately monitor blood pressure for 300 minutes — possibly opening a world of insights and learnings into prognosis and disease prevention. In a June 2022 news release from the University of Texas at Austin, Roozbeh Jafari, a professor of biomedical engineering, computer science, and electrical engineering at Texas A&M and co-leader of the project, referred to cuff-less blood pressure technology as the "holy grail."
The e-tattoo he and his team developed can provide continuous monitoring as wearers nap, exercise, and experience moments of stress. "The sensor for the tattoo is weightless and unobtrusive. You place it there. You don't even see it, and it doesn't move," he said. Read more.
New Medicine Can Delay Onset of Type 1 Diabetes
In November 2022, the U.S. Food and Drug Administration approved a treatment that can delay the onset of insulin-dependent Type 1 diabetes by about two years. Called Tzield, the injection "is thought to slow down the body's attack on its own insulin-producing cells and thus give people more time before they become dependent on pharmaceutical insulin," ABC News reported.
While it doesn't prevent or change the course of diabetes, the medicine is still considered a huge milestone.
"This approval is a watershed moment for the treatment and prevention of type 1 diabetes," said Dr. Mark Anderson, director of the University of California San Francisco Diabetes Center. "Until now, the only real therapy for patients has been a lifetime of insulin replacement. This new therapy targets and helps to halt the autoimmune process that leads to the loss of insulin."
Virtual Reality Is Improving Medical Training and Health Care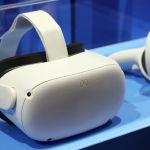 YOSHIKAZU TSUNO/Gamma-Rapho via Getty Images
The power of virtual reality is being leveraged to better train medical professionals and improve patient experiences. For example, Ohio State University recently developed a VR disaster response training program aimed to better prepare first responders. And a study published in 2020 showed the beneficial outcomes of using VR to reduce the pain that women go through in labor.
Additionally, UConn Health is taking advantage of VR solutions from PrecisionOS and Oculus to train its orthopedic surgery residents. According to the case study, the VR technology gives the residents time to practice procedures, learn from their mistakes by providing feedback, and gain better spatial awareness while also helping inform the trainers about the students. Dr. Augustus Mazzocca, the Director of the Musculoskeletal Institute at UConn Health who helps train residents in orthopedic surgery, said: "I can connect via computer and see what the residents are seeing — I become their eyes. I can see how quickly they're looking at things, what they're looking at, and how they're reacting to various situations."
RELATED: New "Bionic Nose" Could Help People Recover Loss of Smell, According to Researchers