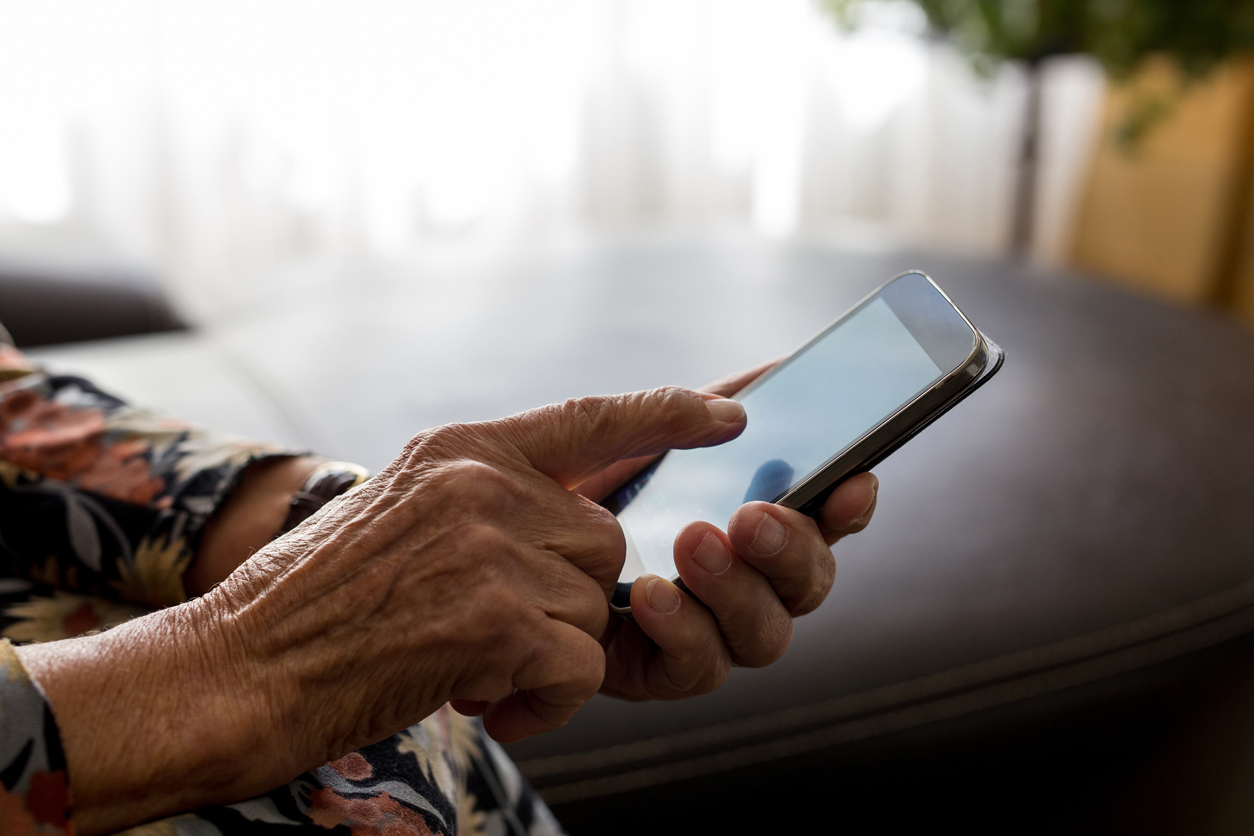 VioNettaStock/ iStock
Strokes are one of the leading causes of severe long-term disability and death in the United States. Time is a crucial factor, with speed of care often meaning the difference between life and death. So, what if facial video technology could detect signs of a stroke in real time and get someone help as quickly as possible?
While it may sound a bit like science fiction, researchers in Bulgaria have created just that. Meet FAST.AI, the smartphone app that could potentially be a life-saver for those who are at risk of stroke. According to a press release from the American Heart Association, researchers were slated to present early research on the app at the 2023 American Stroke Association's International Stroke Conference held in Dallas, Texas, from February 8-10.
Owned by Neuronics Medical, FAST.AI uses machine learning algorithms to detect early stroke symptoms — such as changes to speech patterns, facial drooping, and weakness in the arm — in real time, prompting the individual to call emergency services. For facial recognition, the app examines 68 "landmark points" to make its assessment. Meanwhile, the app uses sensors to record arm movement and vocal records to check for changes in the user's speech.
Researchers put FAST.AI to the test by studying nearly 270 patients diagnosed with an "acute stroke" within 72 hours of hospital admission. The study, conducted at four stroke centers in Bulgaria over a year period (July 2021 to July 2022), allowed neurologists to use the app to test the patients' symptoms. They then compared the apps' results with their own "clinical impressions."
The results proved to be promising. In almost 100% of the patients, FAST.AI detected facial asymmetry, and in more than two-thirds of the patients, it identified arm weakness. While speech pattern recognition still needs to be further tested and validated, researchers remain optimistic — based on preliminary analyses, the app may be able to detect slurred speech as well.
The app takes its name from the American Stroke Association's F.A.S.T. warning signs acronym: F stands for facial drooping, A for arm weakness, S for speech difficulty, and T for time to call emergency responders. That last letter is especially important because, on average, 1.9 million neurons die every minute during a stroke. Administering medication quickly is also vital: Previous research has shown that stroke patients who received clot-busting medication within 90 minutes after first showing symptoms were around three times more likely to recover with little or no disability in comparison to those who received medication after the 1.5-hour window.
"Many stroke patients don't make it to the hospital in time for clot-busting treatment, which is one reason why it is vital to recognize stroke symptoms and call 911 right away," study author Radoslav I. Raychev said in a statement. "These early results confirm the app reliably identified acute stroke symptoms as accurately as a neurologist, and they will help to improve the app's accuracy in detecting signs and symptoms of stroke."
The app is still being developed and not yet available to the public, but researchers are hopeful that it could be used to prevent stroke-related deaths in the near future.