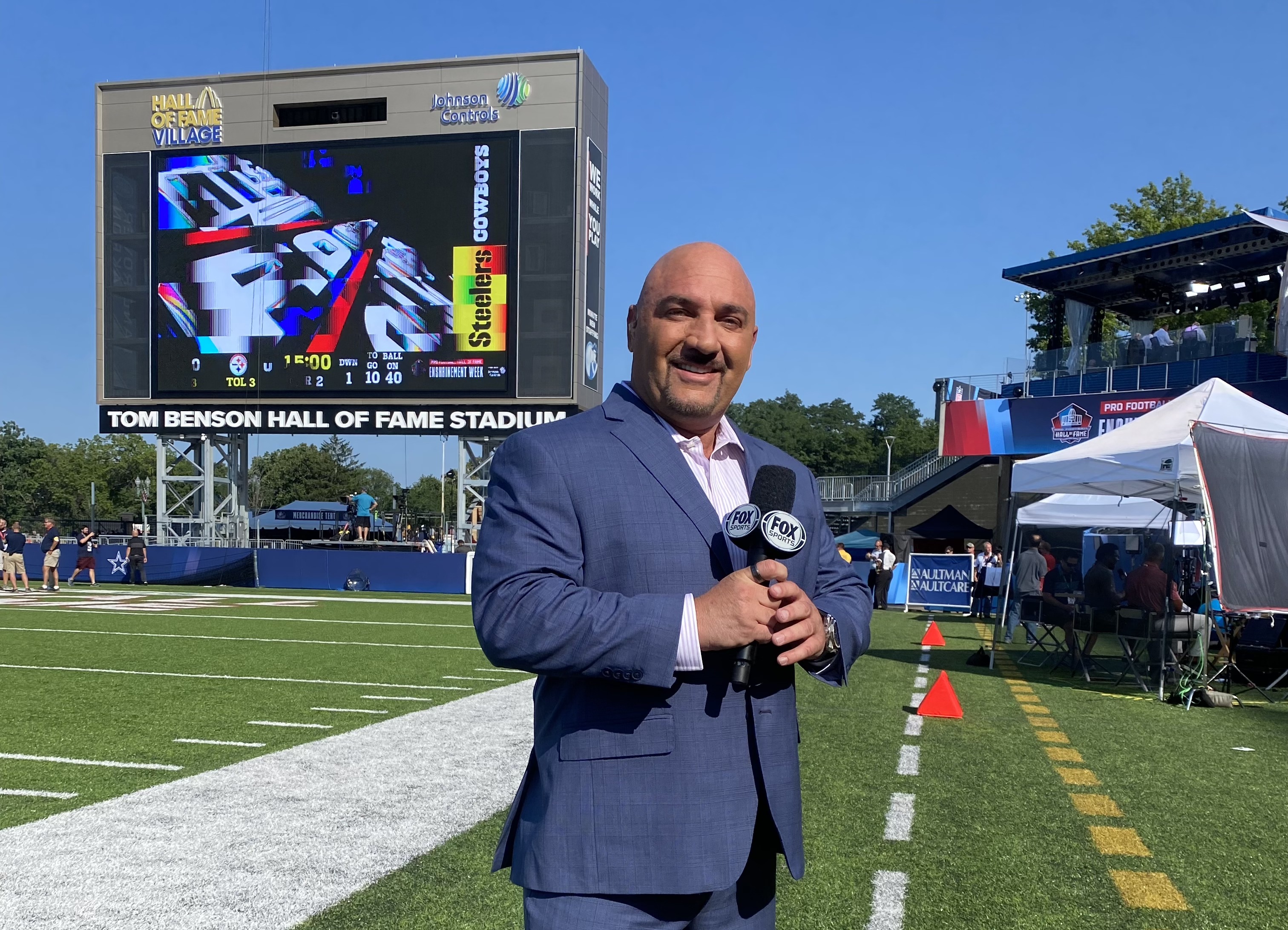 Photo Courtesy of Jay Glazer
Jay Glazer has appeared on countless television segments, from Fox's Thursday Night Football broadcasts to episodes of HBO's Ballers, but he still gets nervous before getting in front of the camera. In fact, the sports journalist opened up to Nice News about previously experiencing anxiety attacks "every single time" he prepared to be on TV — but that's not what makes him different. What makes Glazer different is that he's talking about it.
His bestselling book, Unbreakable: How I Turned My Depression and Anxiety into Motivation and You Can Too, recently released in paperback, is a testament to Glazer's remarkable vulnerability about his mental health struggles. He primarily wrote it to give people the language to talk about mental health, but the journaling that was required to finish the text also had the positive side effect of easing his pre-camera anxiety attacks, he said.
"We all talk about mental health these days, but I wanted to give it words to describe it so people can have conversations," Glazer shared. "I'm not your doctor or your clinician or your teacher or clergy … I've been through it and my suffering has given me an expertise in how to communicate this."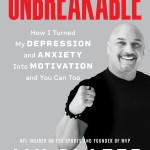 Photo Courtesy of Jay Glazer
The book follows four key concepts that Glazer has used to work through his own struggles, including anxiety, depression, and ADHD, and find an "unbreakable mindset." They are: be of service, build your team, never underestimate the power of laughter, and be proud of your scars.
To the last point, Glazer noted how most people are open about and even proud of the scars they get from physical injuries, but it's not the same for more invisible struggles.
"I want to start being proud of our mental scars," he said. "I want to walk into a room and go, 'Man, I am resilient. I have overcome depression, anxiety, these spells where I can't get out of bed, and that just makes me different.' Being different is good."
His openness is still a rarity, even in a society that seems to be working to destigmatize mental health issues, and Glazer said it's hard to get fellow men in particular to recognize that mental health is just as important as physical health when it comes to overall well-being.
Photo Courtesy of Jay Glazer
"I go out and I talk to sports teams and I say, 'You guys don't just bench press when you feel like you're getting weaker, you do it all the time. You're so proactive with your physical health, but mental health, you only talk to a therapist after the sky is falling, and that's too late,'" Glazer explained.
He continued, "And whenever I talk about this, in front of like 90 dudes on an NFL team, once I start talking about depression and anxiety, you can hear this collective [sigh] in the room like, 'Yes, okay, it's not just me. This dude's talking about it, too.' And you can see how much they really need to start talking about it."
While therapists and licensed professionals certainly play a role, Glazer also emphasized the need for people to take care of each other and keep the conversations about mental health care going outside of a clinical setting.
"There's not enough therapists out there yet for all of us to talk to, so we need to be each other's therapists," he said. "We need to lean into each other and start talking about it together."
Unbreakable: How I Turned My Depression and Anxiety Into Motivation and You Can Too is available now in paperback and hardcover wherever you get your books.
RELATED: Teacher's Mental Health Chart for Students Inspires Educators Across the Globe to Follow Suit