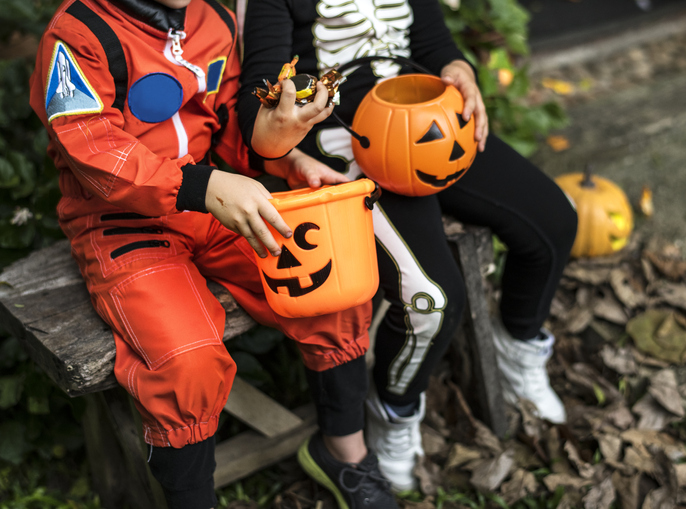 Rawpixel / iStock
Like jazz music, Mardi Gras, and Creole cuisine, costumes are tightly woven in the fabric of New Orleans culture. As such, Kelsey Meeks was surprised to see so many kids trick-or-treating without costumes on her first Halloween in the city, she told Nola.com.
It was 2007, not long after Hurricane Katrina, and many families were still picking up the pieces following the natural disaster. Meeks knew how important Halloween was to kids, families, and the community, so she started a costume donation program through Youth Empowerment Project (YEP) for children who couldn't afford them. The project has since evolved into a much larger, separate entity: 'Ween Dream, an all-volunteer organization that helps Halloween dreams come true for thousands of kids living in challenging circumstances.
"What began as a small project with 60 costumes in Kelsey's living room quickly turned into hundreds of unsolicited costume donations from all over the country," Alli Womac, 'Ween Dream's chief operating officer, told Nice News. Womac joined the organization in 2017, the same year Meeks filed for 501(c)3 status. She said they gave away 300 costumes that year. This year alone, they've given away almost 4,000. And to date, the nonprofit has provided free Halloween costumes to more than 18,000 "'Weensters" in 42 states.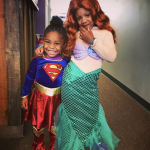 'Ween Dream accepts new and gently-used costumes from thousands of donors and partners with various other nonprofits across the country, including YEP and other local organizations, to reach beneficiaries. According to the website, kids are eligible if they have special needs; are living in foster care, experiencing homelessness, or residing at a shelter; are living at or below the poverty line; are seriously ill; or have experienced a recent trauma or natural disaster.
Families can apply through the website, specifying the child's size, character preferences, and any special accommodations. According to Nola.com, 'Ween Dream also provides costumes to shelters with kids and classrooms of students who qualify for free lunch programs.
Womac said Halloween is unique because it's one of the only holidays when, through trick-or-treating, communities really come together. It's also a unique chance for kids to be whatever they want and to "live beyond their circumstances" for a day.
"For our 'Weensters, these costumes go well beyond October 31. It gives the kid with multiple sclerosis muscles. It gives the girl who can't afford dance lessons a tutu. It gives the kid living in a homeless shelter scrubs because they dream of someday being a doctor," Womac said. "We're definitely providing children in need with the ability to join their community and school activity, but it's more about cultivating what it's like to be a child — to dream, to imagine, to play."
RELATED: Hospital Technician Transforms Young Patients' Casts Into Custom Works of Art