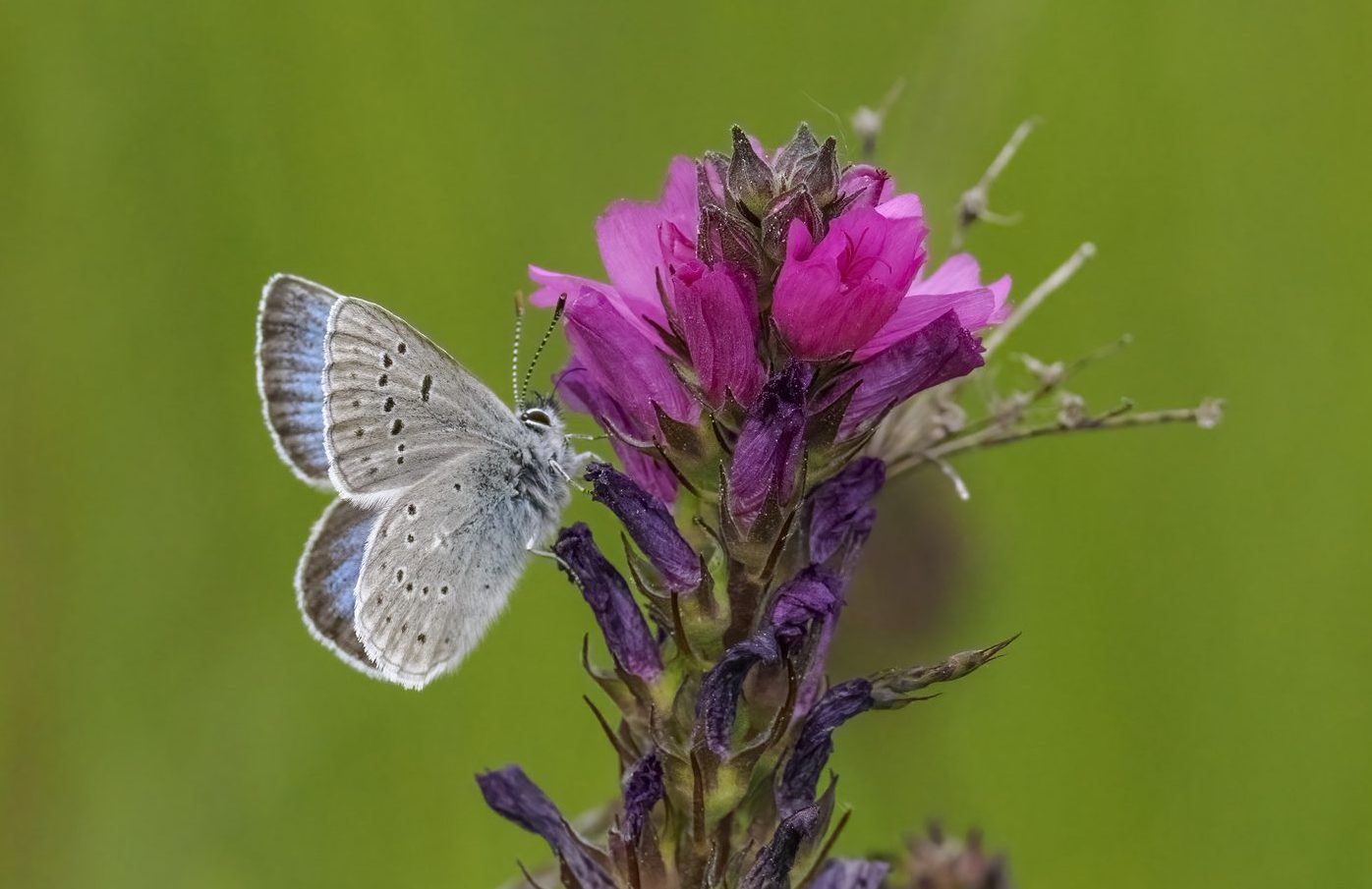 GarysFRP / Getty Images
While it's always a sad occasion when an animal goes extinct (such as the case of the Western black rhino in 2011), conservation efforts can revitalize a dying species and bring it back from the brink. Such is the case with Fender's blue butterfly: The Oregon native species is moving off the endangered species list in February.
In a January 11 press release, the U.S. Fish & Wildlife Service revealed the butterfly species will now be reclassified as threatened as its population has boosted in recent years. According to the Federal Register, a species is classified as endangered when it has a decline in population due to one of five factors: threatened destruction or modification of habitat; threat from disease or predation; overkilling for commercial, recreational, educational, or scientific reasons; the inability to regulate its numbers as a species; or external threats, whether natural or manmade.
"This is a tremendous success story — to go from nearly extinct to on the road to recovery," said Craig Rowland, Oregon Fish & Wildlife Service state supervisor, in the press release. "We've only reached this point of being able to downlist because of successful partnerships with landowners, conservation agencies, businesses, other agencies, and the work of our national wildlife refuges to conserve Fender's butterfly. This is yet another species that is making incredible strides in Oregon."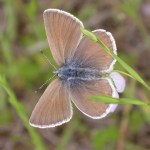 There was a time when many thought the butterfly species had gone the way of the dodo bird. The Fender's blue butterfly was initially thought to have gone extinct in 1937, but a small population was discovered in 1989.
According to the Statesman Journal, less than 4,000 were believed to be alive when the species was placed on the endangered species list in 2000. But in a 2016 census, according to the news site, that number had blossomed to 29,000. Today, the Fender's blue butterfly inhabits twice the acreage it did when it was classified as endangered and the "number of occupied sites has quadrupled," per the press release. The species can be found in Lane, Linn, Washington, Benton, Polk, and Yamhill counties.
The U.S. Fish & Wildlife thanked private landowners for the "key role" they played in revitalizing the butterfly's population. At least 17 individuals signed Safe Harbor Agreements, in which they agreed to certain regulations and rules to preserve the species' habitat. According to the Statesman Journal, thousands of Kincaid's lupine were planted, which the butterflies need to survive.
Quinn Read, Oregon policy director at the Center for Biological Diversity, told the outlet, "This little butterfly was nearly lost to Oregon, but now we can celebrate its recovery along with the 50th anniversary of the landmark law that saved this species."
Still, there is more work to be done. While the Fender's blue butterfly may no longer meet the endangered species criteria, they will remain on the threatened species list due to the ongoing threat caused by the loss of habitats.