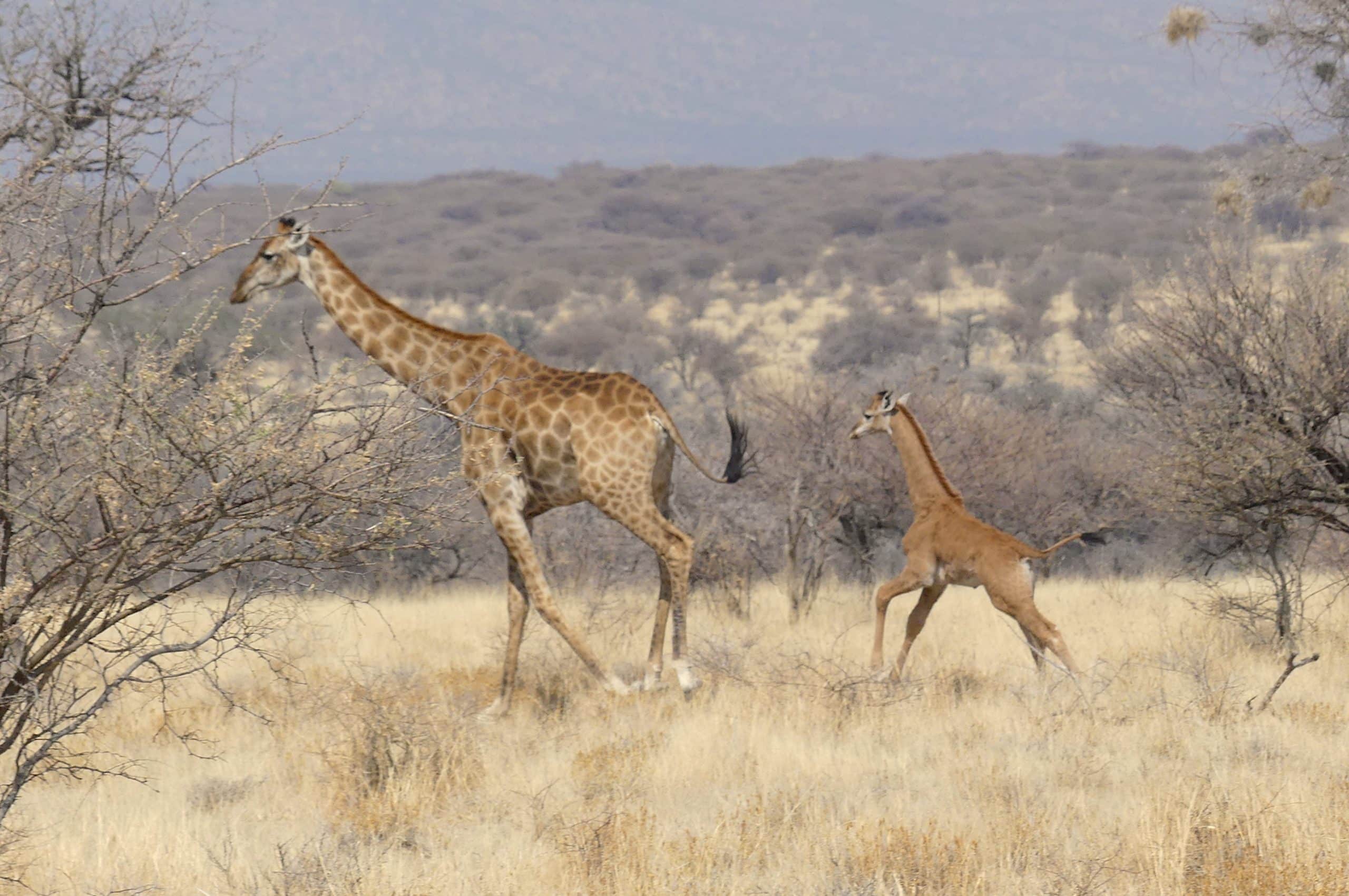 Eckart Demasius/ Giraffe Conservation Foundation
This article, originally titled "Rare Spotless Giraffe Born at Tennessee Zoo Believed to Be the Only One 'on the Planet,'" was updated on 9/12/23 with the name of the giraffe and information about another one recorded in the wild, pictured above.
Giraffes are defined by their long necks and spotted pattern, but one young animal at Tennessee's Brights Zoo was unexpectedly born without the latter — and she was originally thought to be the sole living giraffe without spots. 
"Giraffe experts believe she is the only solid-colored reticulated giraffe living anywhere on the planet," the zoo said in a press release in August, per WJHL.
The calf's rare appearance quickly captured attention online and more than 40,000 people voted on what she should be named, with Kipekee (meaning "unique" in Swahili) ultimately winning. 
But then, weeks later, something incredible happened: Another monochromatic mammal was recorded, this one in the wild.
In early September, the Giraffe Conservation Foundation announced that a young spotless Angolan giraffe was photographed on a private game reserve in Namibia, Africa, a first for the continent.
Experts said the lack of spots could be a genetic mutation, but it's difficult to know for sure.
"Maybe we do not always need to have explanations for everything. Why don't we simply marvel about the wonders of nature?" added Stephanie Fennessy, the organization's director and co-founder.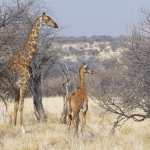 Eckart Demasius/ Giraffe Conservation Foundation
RELATED: Rescued Walrus Calf Separated From Mother Receives Care Regimen of Constant Cuddling
Brights Zoo founder Tony Bright previously said he hoped the media attention surrounding Kipekee would help raise awareness of the importance of giraffe conservation in the wild.
According to an assessment of the species conducted by the International Fund for Animal Welfare in 2018, there are about 68,000 wild giraffes left, making them a vulnerable species. They're already extinct in seven African countries they once roamed and today "occupy only a fraction of their historic range," per the organization.
"The international coverage of our patternless baby giraffe has created a much-needed spotlight on giraffe conservation," Bright said. "Wild populations are silently slipping into extinction, with 40% of the wild giraffe population lost in just the last three decades."
He encouraged people to get involved in helping wild giraffes by supporting the nonprofit Save Giraffes Now — "The more of us that support these organizations that do work in the wild, the better. We want to ensure that future generations get the opportunity to see these wonderful animals."