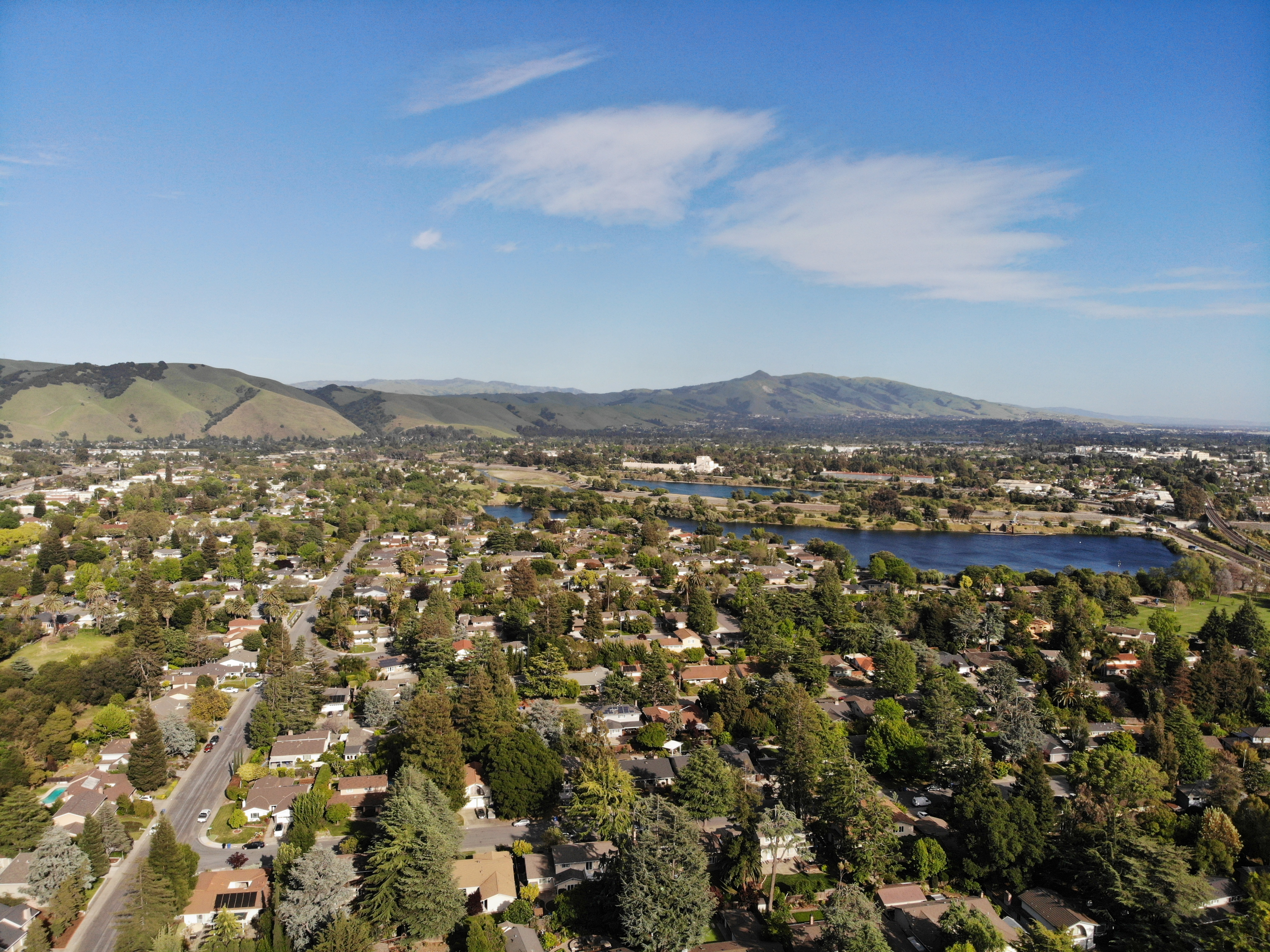 pankajd7/ 500px via Getty Images
It's been said that happiness is a state of mind, not a destination — and we couldn't agree more. Even so, some places are known for being happier than others, and they can teach us important lessons about ways to find more joy no matter where we're located on a map.
Earlier this year, a data-driven ranking on happiness was published by WalletHub, a personal finance website. Using positive psychology research, the company examined 182 of the largest cities in the nation, including the 150 most populated U.S. cities as well as at least two of the most populated cities in each state, to find the happiest of them all in 2023.
Wondering what goes into evaluating something as elusive as happiness? The team used three specific key dimensions to base their rankings:
• Emotional and physical well-being
• Income and employment
• Community and the environment
Within those three main categories, WalletHub analyzed cities based on 30 "relevant metrics," ranging from residents' average life expectancy and depression rate to the average leisure time spent per day and commute time.
If you're curious to know if your zip code made the top 10 list, see below for the highest-ranked happiest cities in descending order. And whether or not your home earned a spot, here are some scientifically-proven tips to boost your happiness that don't involve packing your bags.
10. Burlington, Vermont
James Buck / 500px via Getty Images
Being ranked 10th for overall happiness is a win in and of itself, but Burlington also took the top spot when it comes to income and employment rates. Additionally, the city came in first place for the fewest amount of work hours and fourth for adequate sleep rate. In other words, residents are sleeping more, working fewer hours, and experiencing high income and employment rates. We're taking notes, Burlington!
The largest city in the Green Mountain state, Burlington is home to about 44,000 residents, a plethora of recreational activities, and stunning fall foliage. Even sweeter, it's the hometown of Ben & Jerry's.
9. South Burlington, Vermont
Craving more sleep and sports? Consider embracing the South Burlington way. The Vermont city scored top marks for adequate sleep rate and sports participation. Plus, it scored in the top third for all three happiness categories (well-being, income and employment, and community and environment).
The city with the smallest population on this list (~20,000), South Burlington is described by Fortune as a destination with natural beauty, a slow pace of living, and low crime rates.
8. Sioux Falls, South Dakota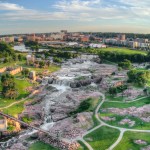 Sioux Falls, also known as the Queen City, ranked 21st for community and environment and 10th for well-being.
As South Dakota's largest city, Sioux Falls has a vibrant and growing community where "small town spirit meets big city benefits," including a vibrant arts scene, a thriving job market, and great public schools. Between local festivals and tree-lined trails, Sioux falls is easy to explore once you arrive. However, getting there is another story: It's about three hours away from any other major cities.
7. Columbia, Maryland
Charles Jackson/ Unsplash
Ranked in third place in the well-being category, Columbia also earned high marks in community and environment. In 2022, Money.com ranked Columbia the 6th best place to live in the U.S.
About 20 minutes from Baltimore, Columbia is known for its suburban feel, coffee shops, parks, and charming vibes.
6. Irvine, California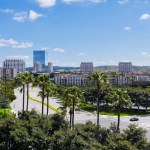 In sixth place overall, Irvine scored the second lowest separation and divorce rate and the fifth lowest depression rate.
In addition to a large university and top-rated public schools, the Orange County-based city of 303,000 has many family-friendly places for gathering — like parks, trails, and even a waterpark. Fittingly, this happy city is also located about 14 miles from the "happiest place on Earth" … Disneyland!
RELATED: This Dad Built a Fully Accessible Theme Park for His Daughter With Disabilities: Check It Out
5. San Francisco, California
Alexander Spatari/ Getty Images
One of the most visited cities in the United States, San Francisco scored second place for income growth and fourth place for well-being. The foggy locale also ranked this year as one of the friendliest cities in the world.
A destination of inclusivity, walkability, and iconic views (charming row houses, cable cars, the Golden Gate Bridge, to name a few), San Francisco has a lot to offer its residents. Plus, there are nearly 4,000 restaurants in the city, so you'll never run out of dinner options.
4. Overland Park, Kansas
Shripad Joshi / 500px via Getty Images
A sports haven, Overland Park ranked the third highest for its sports participation rate, along with scoring 6th place for the categories of well-being and community and environment. And if you're looking for a family-friendly city, Overland Park was named No. 1 for families by Livability.
Situated near the border of Kansas and Missouri, Overland Park is only about 12 miles from Kansas City — so it's close to a big city yet still retains a small town feel, according to resident reviews on Niche. The downtown area is also home to more than 300 local businesses, and a variety of sports facilities and leagues (for both adults and kiddos).
3. Madison, Wisconsin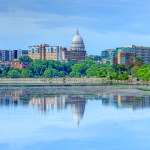 The capital city of Wisconsin scored the second highest position for adequate sleep rate and got fifth place for well-being, so it's no surprise it's high on the happiness scales.
A college town with about 270,000 people, Madison has no shortage of things to do yet isn't as dense as Milwaukee. Between the city's growing brewery scene and 270 parks, Madisonians have a lot to sip and savor.
2. San Jose, California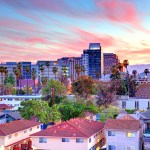 The second happiest city, San Jose was listed as having the fourth lowest depression rate and fifth lowest separation and divorce rate. Additionally, the Northern California city scored high points when it comes to well-being and income and employment.
While San Jose is a hub for technology and software, it's also home to so much more: multiple universities in the area, plenty of parks, a professional ice hockey team, and lots of local farmers markets. The city was also reported to be a community where immigrants can "thrive" the most, according to a study by The George W. Bush Institute.
Fun fact: The sun shines an average of 300 days a year there — a potential game-changer for sun seekers.
1. Fremont, California
Earning WalletHub's title of the overall happiest city in the United States, Fremont scored the highest in two categories: well-being and community and the environment. It also had the lowest depression rate and lowest separation and divorce rate. High five, Fremont!
Known as the "hardware side of the Bay," Fremont houses more than 900 manufacturing companies. It's also filled with opportunities to explore the outdoors via many trails, bodies of water, and loops, along with a vibrant coffee scene.
Curious to see how the other 172 cities scored? Click here to check out the full list of rankings.
READ MORE: 10 Memorable and Magical Bookstores to Visit Around the World