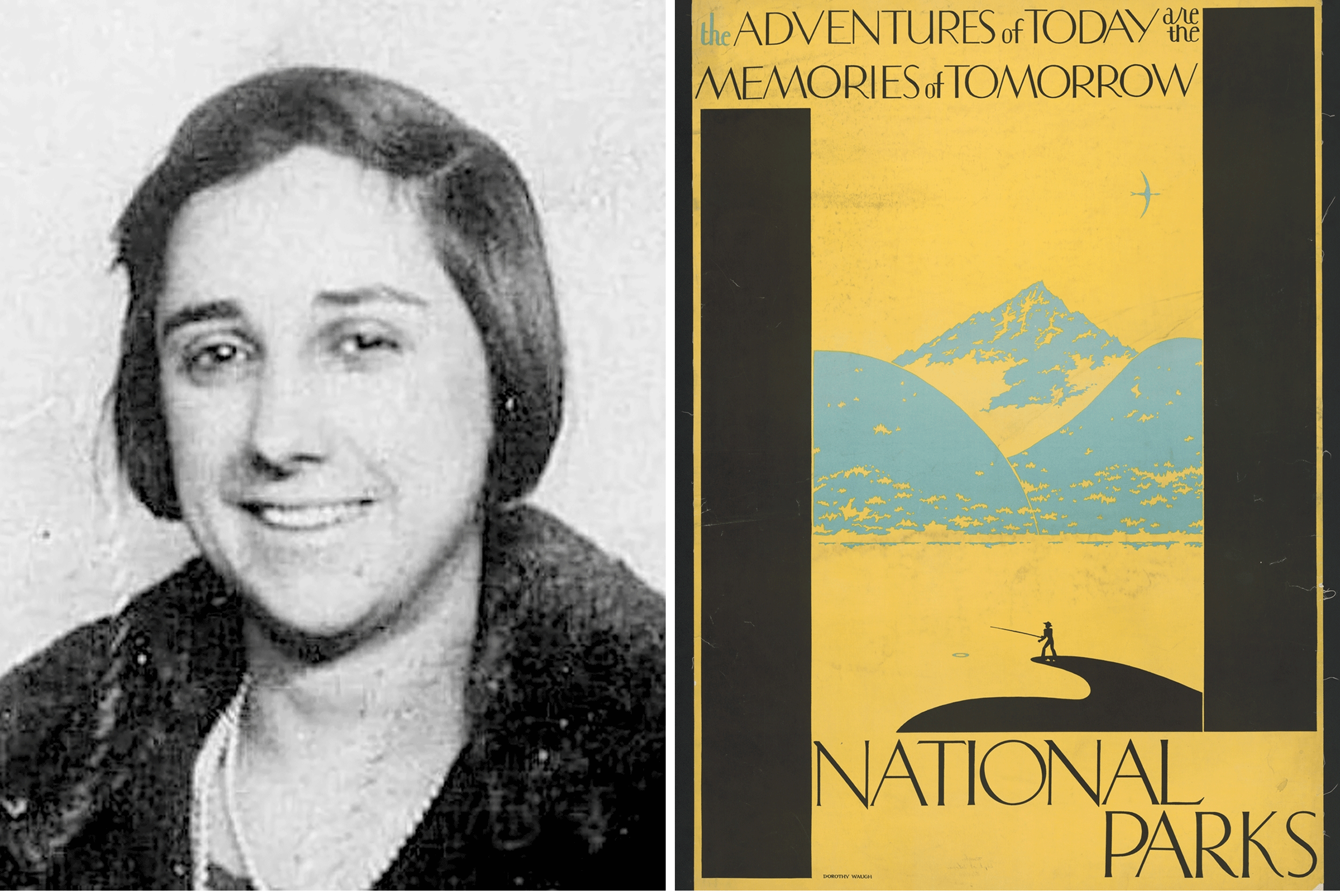 Courtesy of Artvee
Dorothy Waugh's storied creative career encompassed tenures as an artist, children's book author and illustrator, design school instructor, public relations specialist, landscape architect, radio host, and more. Though her name may be unknown to many, Waugh's work is embedded in the early history of the National Park Service, which has managed and maintained America's public lands and monuments since 1916.
Pierce Archive LLC/ Buyenlarge via Getty Images
Born in 1896 to a family well-established in art and academia, Waugh enjoyed an extensive education at a number of prominent institutions, including Massachusetts State College, where she studied landscape architecture. She later attended the Chicago Art Institute and graduated with honors in 1928 at age 32. Following her studies, she first began working at a commercial art studio in Chicago and then as a freelance artist in New York City after she moved there in 1932, according to a profile of the artist featured on the park service website.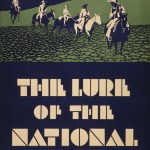 Pierce Archive LLC/ Buyenlarge via Getty Images
From 1933 to 1937, Waugh worked as a landscape architect and artist in the Branch of Planning for the park service, at first developing and designing technical manuals for the but eventually turning to the creation of posters promoting state and national parks that would become her hallmark.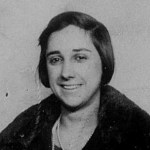 In 1934, the park service began to actively promote state and national park tourism by designing their own promotional posters to be displayed at local railroad and bus stations and hotels. In one of its 1934 Park Bulletin newsletters, the organization explained: "With the aid of State Park Emergency Conservation Work Funds, it has been possible for the Service to have printed for distribution to tour bureaus, railroads, schools, travel clubs, etc., a set of six colorful posters depicting national park scenes. Miss Dorothy Waugh, a New York artist, sketched the posters and they were printed by the Burland Printing Company of New York City under contract let by the Government Printing Office."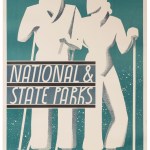 Potter and Potter Auctions/Gado/ Getty Images
It continued, "United States citizens for many years have seen the Swiss Alps, the Italian Lake country, and other beauty spots of foreign lands depicted in beautiful posters on display throughout the land and it is time that Americans should be acquainted with their own beauty spots through the same medium."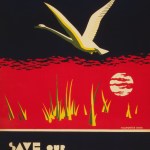 Photo by Pierce Archive LLC/ Buyenlarge via Getty Images
Waugh's bright and bold designs proved the perfect visual match for capturing interest in the great outdoors. Over the course of two years, from 1934 to 1936, she designed 17 posters for the federal government agency.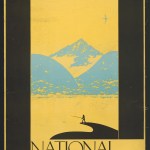 Following her exit from the park service in 1937, Waugh was chosen to helm the children's book department at Alfred A. Knopf, Inc. Three years later, she was hired as the director of public relations for the Montclair Library in New Jersey, and, a year after that, simultaneously began to work as a typography instructor at the Parsons School of Design in New York. At some point in early 1965, Waugh had expanded her repertoire to include political public relations work as well.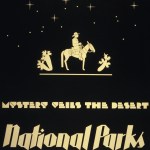 Pierce Archive LLC/ Buyenlarge via Getty Images
She was also a prolific author, having written and illustrated a number of children's books in the 1930s, '40s, and '50s, as well as having illustrated over 50 books by other authors. Her love of the poet Emily Dickinson furthermore inspired her to write Emily Dickenson's Beloved: A Surmise, which was published in 1976, in and amongst her stints working on assorted radio and television programs.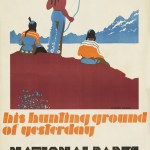 Pierce Archive LLC/ Buyenlarge via Getty Images
Dorothy Waugh died on March 20, 1996 at age 99, but the unique handprint she left on the park service will forever be remembered.