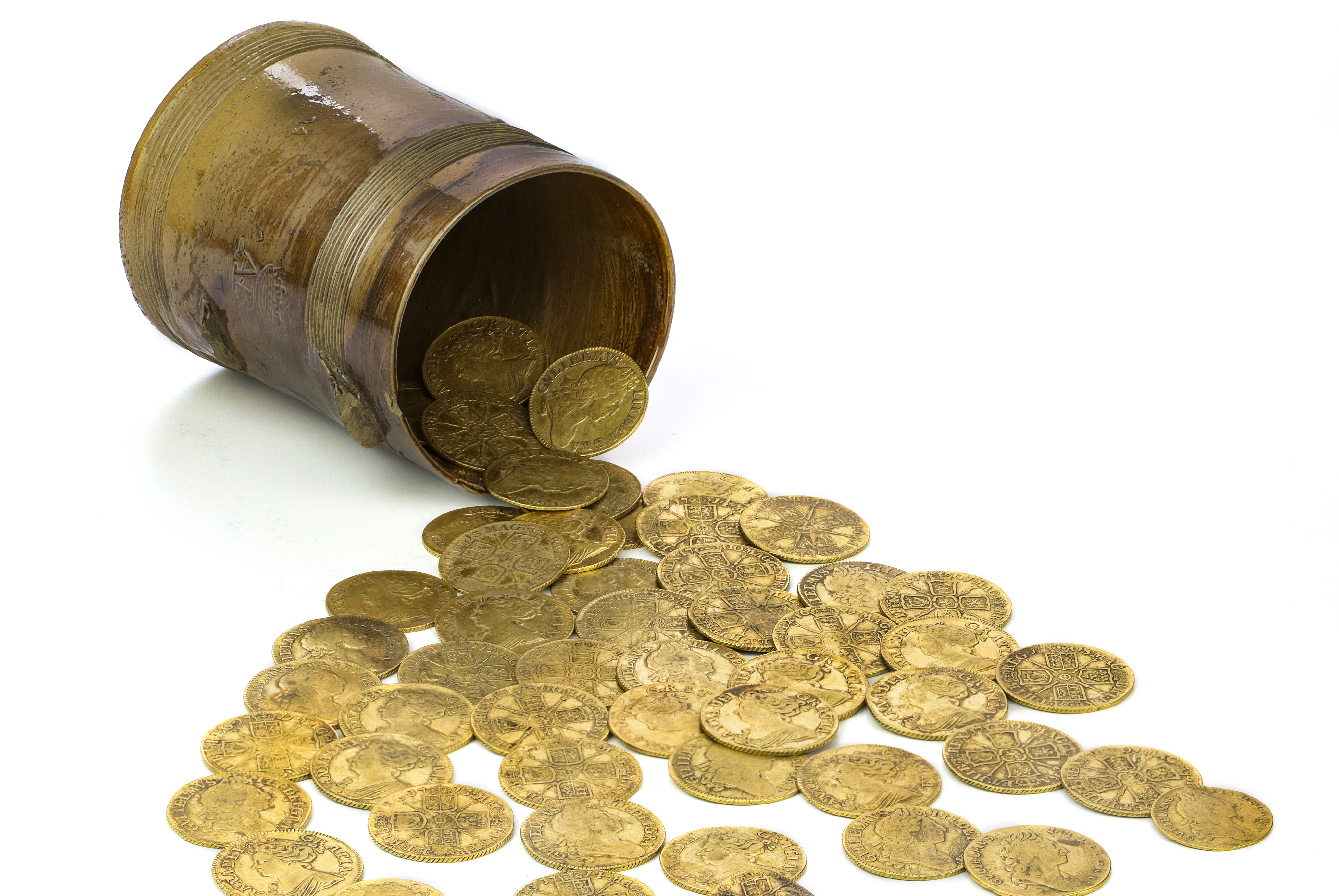 Spink of London
Homeowners are often surprised by the hidden costs that can surface during home renovation projects. But for one lucky English couple, ripping out their kitchen flooring revealed an unexpected bounty instead.
In July of 2019, an unidentified couple living in Ellerby, a small village in North Yorkshire, embarked upon what they assumed would be a standard kitchen remodel of their 18th-century home. However, buried beneath the floorboards and concrete slab was a salt-glazed earthenware vessel — roughly the size of a soda can — filled with more than 260 gold coins dated from 1610 to 1727.
Now referred to as the "Ellerby Area Hoard," the gold coins harken from the reigns of James I through that of King George I. And while these treasures are worth between 50 pounds and 100 pounds each at face value, the lot was expected to sell for around $290,000 when they were put up for auction by Spink of London on October 7 — due in no small part to the archeological significance of the find. But in another astounding twist in this story, the treasure trove actually ended up fetching far more: over $800,000 in total. One coin in the bunch, a guinea from 1720, brought in a whopping $69,000 alone, more than 10 times its pre-auction estimate. Its exceptional value is thanks to a mint error resulting in an inverse design on one side, CoinNews.net reported.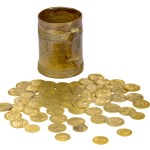 Per a press release shared with Nice News, research conducted by Spink revealed that the stash was presumably accumulated by Joseph and Sarah Fernley-Maisters, who were married in 1694. They died in 1725 and 1745, respectively. The couple belonged to a prominent family that made its fortune in iron ore, timber, and coal, with several family members ensconced in Parliament in the early 1700s.
Spink auctioneer Gregory Edmund said the hoard was "unlike any find in British archaeology or like any coin auction in living memory," according to the release.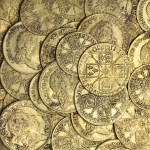 Given that the most recent coin in the stash was dated 1727, the batch was 292 years old at the time of its discovery. Only one coin was turned over to a museum, while the rest sold at auction. ("A coroner officially adjudicated that the cache of coins should be disclaimed because they were less than 300 years old at point of deposition," the release explains.)
"The sale was unique in so many ways," Edmund told Today. "The story of the coins, the method of discovery and the rare opportunity to buy them at auction. I have never seen a response to an auction like that before." But, despite the incredible find, he jokingly warned those who might be quick to go on a treasure hunt in their own homes: "I do hope people think before ripping up their floors."