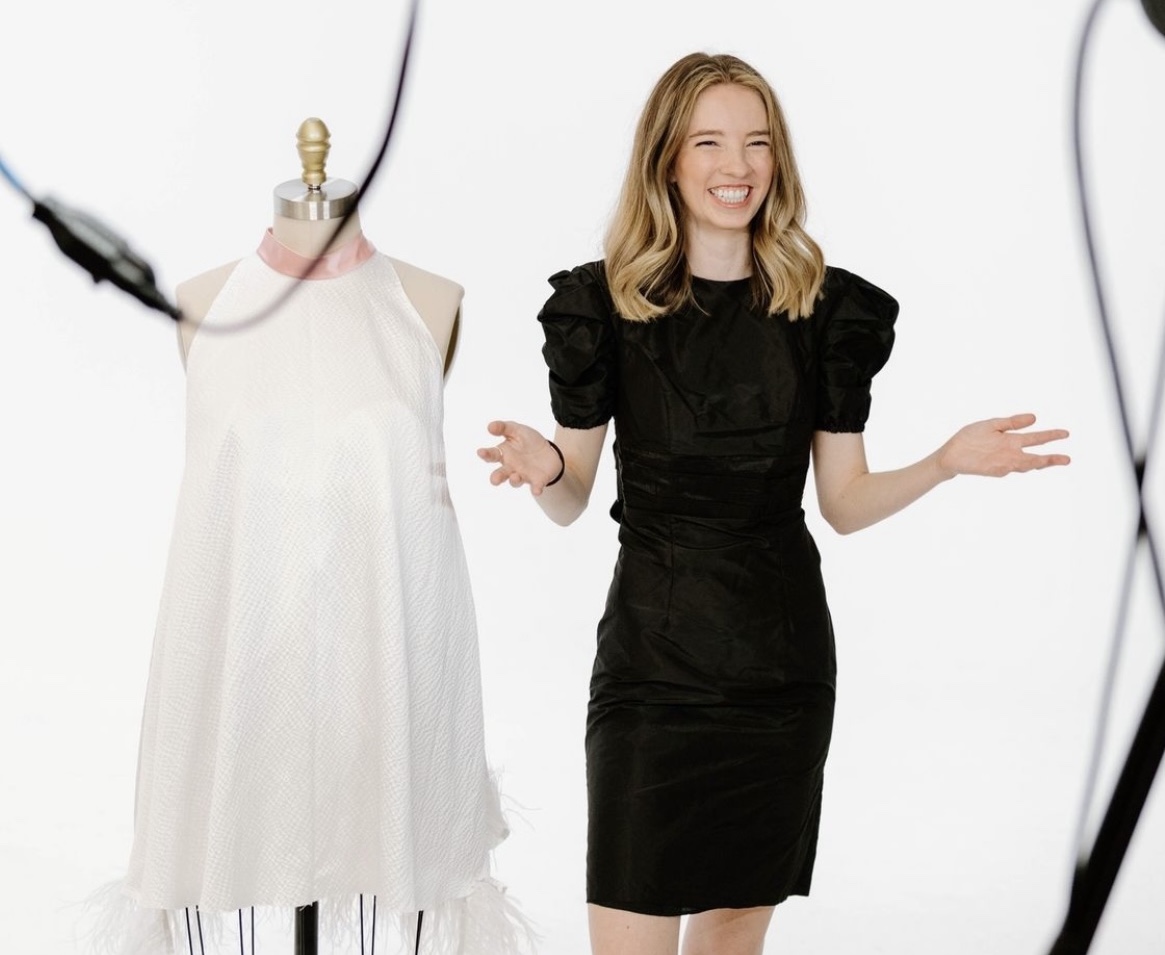 Courtesy of Lovell Cox
"Something old, something new, something borrowed, something blue": The tradition, based on a 19th century Old English rhyme, encourages brides to incorporate one thing from each category into their weddings for good luck and a happy marriage. Dallas-based wedding dress designer Lovell Cox has given the saying a new meaning by reconstructing old family wedding dresses into modern, custom-made gowns for her clients.
Cox started Lovellfaye as a design house that creates dresses for brides, flower girls, and wedding guests. "The bridal industry really spoke to me. I was captivated by the process, the grandeur, and the meaning behind it all," the designer explained on her website. "Weddings are such a special time in people's lives and it is so incredible to be a part of that."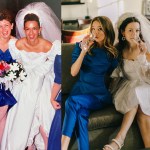 When she shared her reconstruction designs on Instagram, photos of some of her recreations went viral. Cox realized she had found an untapped market in the industry, so she expanded her company to offer reconstruction services that repurpose old wedding dresses. She updates hemlines, redesigns bodices, has transformed a train into a pantsuit, and gave an old wedding gown new life by converting it into a two-piece bridal shower set.
"All of my brides have been so excited to see the design process of their heirloom wedding dress being reconstructed. I get to turn their 'something old' into 'something new,'" Cox told Nice News.
Brides have reached out to Cox on social media asking if she could work her magic on their hand-me-down gowns from relatives. Cox recalled a request from one soon-to-be bride whose mother had passed away. The woman wanted to incorporate her mom on her special day by wearing her dress, but with a few modifications.
"The dress was not her size and she thought there was no way she would be able to incorporate it into her wedding day, but I was able to. Every time she came for a fitting, I could tell she was super excited to see her vision come to life," Cox said.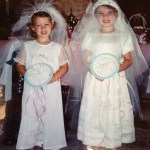 Clients have also included friends and family members who have requested that she take apart and redesign dresses handed down to them.
One transformation in particular holds a special place in her heart. Cox recalled the day she saw her cousin walk down the aisle in her reconstructed design, a moment that she will "never forget."
"When I was 5 years old, I had a bridal-themed birthday party. I dressed up as the bride, and she dressed up as my maid of honor. Twenty-one years later, I was able to create her wedding dress and stand by her side as her maid of honor on one of the most important days of her life," she said.
Cox added: "It was my first full lace dress and it came at the perfect time in my career. Custom designing her wedding dress was such a fun process to see come to life and we will share that memory forever."
RELATED: Bride Starts Online Movement After Donating Her $3,000 Wedding Dress