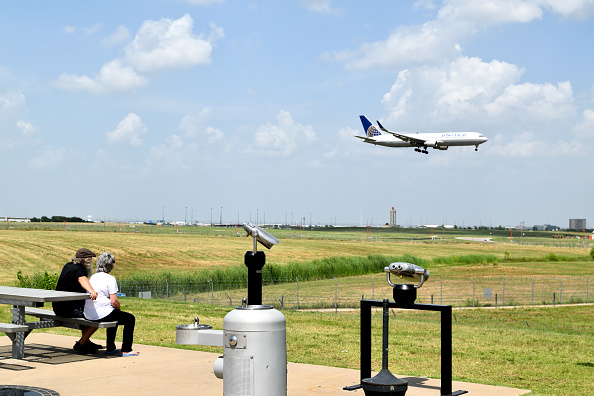 HUM Images / Universal Images Group via Getty Images
A simple order of french fries at the airport terminal may be fueling a future flight — at least at Dallas-Fort Worth International in Texas it is. As part of its goal to reach 100% net zero emissions by 2030, the airport has been recycling used cooking oil from its restaurants into jet fuel.
"We generate a lot of waste," Robert Horton, DFW's vice president of environmental affairs, told NBCDFW. "What we're trying to do is find a way to remove that without creating a detrimental impact."
DFW adopted the program back in 2019, implementing it in two terminals. Today, 200 restaurants in five of the airport's terminals participate. They work with engineering company Neste to pull it off, sending the used fryer oil to recycling plants where it gets filtered and turned into sustainable aviation fuel, also known as SAF. Almost 32,000 gallons of oil are collected each month, stored in tanks around the airport until they can be picked up for processing.
"If you look at any oil, they all have this building molecules type called hydrocarbons. So we can take those atoms [and] we can then do some processing magic in our refineries, and actually mimic the chemistry of a jet fuel," Pratik Chandhoke, the former technical services manager behind the renewable fuel program, told Today. "There's no difference. It's the same jet fuel that you are using right now."
One gallon of fryer oil comes out to about 0.8 of a gallon of SAF, Neste estimates, and according to the company's website, the fuel reduces greenhouse gas emissions by up to 80% compared to fossil jet fuel.
Other airports are taking part in the program as well. Since 2016, more than 370,000 commercial flights through at least 40 airlines and 13 major airports have used SAF. This November, Neste announced that it had delivered 500,000 gallons of SAF to Los Angeles International Airport (LAX) in cooperation with LAXFUEL, the company that provides fuel storage and distribution infrastructure for the airport.
Chalmer McWilliams, who runs a McDonald's at DFW, said he was immediately sold on the innovative idea when Neste first approached him. "Mind-blowing, right?" he told NBCDFW. "Who would have ever expected something like this?"