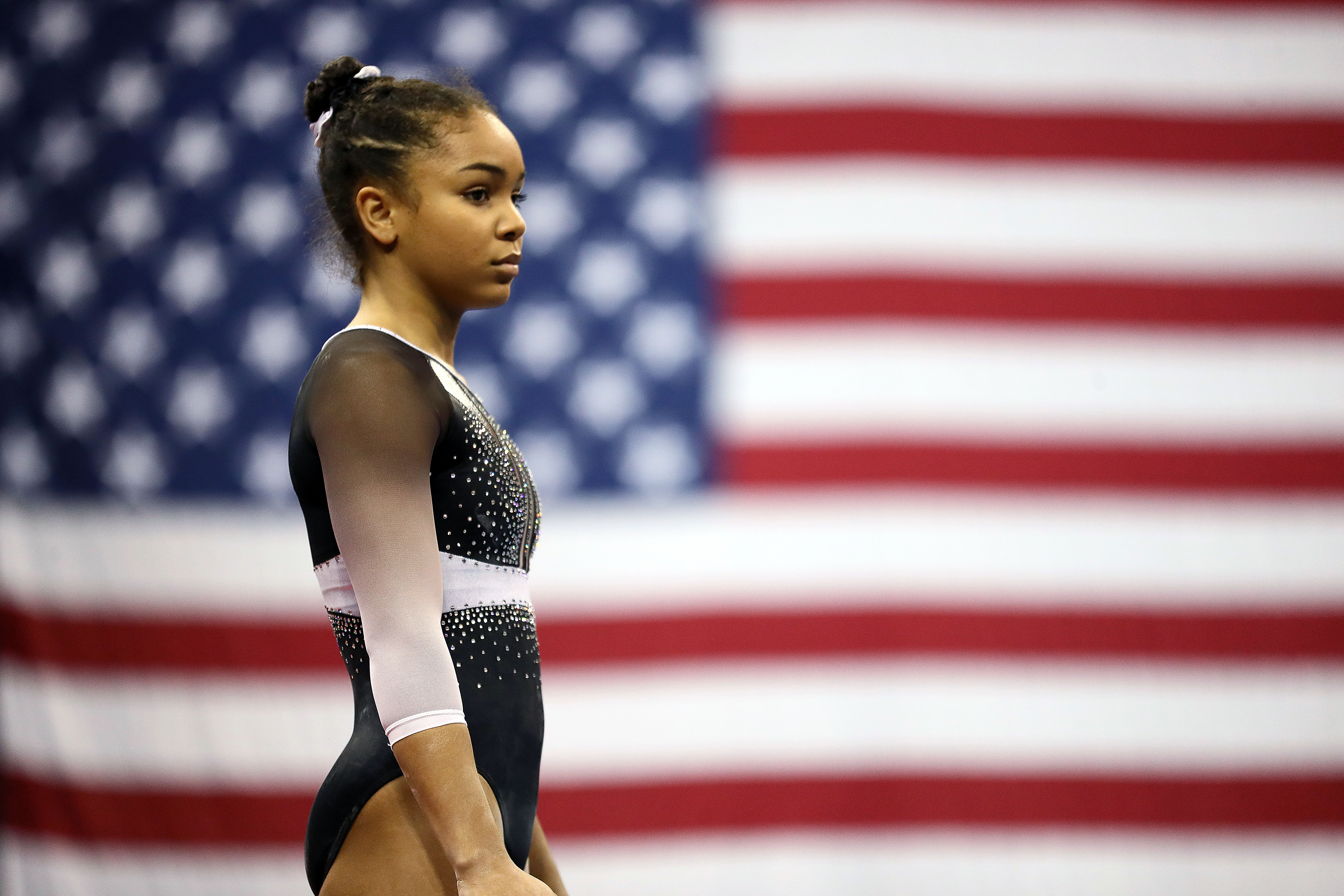 Jamie Squire/Getty Images
In 2016, 11-year-old Konnor McClain proclaimed that she would compete in the 2024 Summer Olympics during an appearance on Steve Harvey's since-canceled talk show, Little Big Shots.
After being introduced as "the best 11-year-old gymnast in the country," young McClain said she started her gymnastics career when she was 18 months old in "mommy and me" classes. She added that not only would she make it to the Games, she would win the all-around gold medal.
Now 18 and just one year away from the Olympic trials, she's closer than ever to making that prediction a reality.
"It feels incredible. Oh, my gosh, it feels like I'm almost there," McClain said during a recent appearance on Today, adding, "I've been training 17 years for this."
REALTED: Meet Landers Gaydosh: A 13-Year-Old World Championship Climber Who Scales Ice Walls
Her journey hasn't been an easy one: Her father Marc died in December 2021 due to COVID-19, and she lost her grandmother just a week later. McClain returned to the mat in February 2022 for the Winter Cup Challenge with "low goals" for herself, she previously told Olympics.com.
But armed with the memory of her dad — her coach Anna Liukin gave her a patch with his initials, MM, to wear on her leotard — she won the competition.
"Anna gave me the patch three days before the competition. She was like, 'Here you go. I just wanted to give you this just so you have something to remember him and just to know that he's right there with you,'" McClain recalled, adding, "I teared up a little bit because [it] was just so sweet and so special. It felt like he was there actually just with the patch there. It was kind of crazy."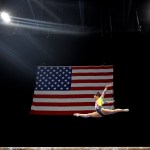 Mike Ehrmann/Getty Images
Then, in August 2022, the athlete made headlines again when she, Shilese Jones, and Jordan Chiles became the first three Black women to sweep the podium at the U.S. Gymnastics Championships.
In the months following, she underwent surgery and rehab for a back injury but shared on Instagram that the operation "went even better than expected." She wrote in January: "I am on the road to a bigger and better comeback and healthier me."
With the Olympic trials scheduled for June of next year, her sights remain set on Paris 2024. "[I'm] doing it for myself and my family, and for especially my dad, and just making it through, pushing through," she told Today.
It's safe to say that in the seven years since her stint on Little Big Shots, she has more than proven Harvey's confidence in her — "I think you're gonna make it," he said at the time.