Babbel
Sponsored by Babbel
Language is the ultimate connector: It allows us to exchange ideas, thoughts, and feelings with others. And in our incredible, multicultural world, being able to speak in more than one tongue unlocks so many rich experiences, not only when we travel great distances, but also in our own cities and states. Whether you're yearning to communicate with people across the globe or right at home, Babbel is a flexible, fun, and easy way to start speaking a new language in just three weeks. 
The premium, subscription-based language learning platform offers bite-sized, 10-minute lessons available in 14 languages — including Spanish, German, Portuguese, and Indonesian — and you can access them wherever you're most comfortable: on the plane, at the library, or home on your couch. Even better? For a limited time, you can get up to 60% off your subscription during Babbel's Memorial Day sale.
Unlike many other language learning apps that use artificial intelligence to generate lesson plans, Babbel believes in the power of the human mind: It was developed by over 150 expert linguists, and real language specialists design every lesson, so instead of practicing random phrases chosen by an algorithm, you'll learn how to chat naturally — and on the topics that interest you.
As a Babbel user, you can tailor lessons to the things you're most into, with special courses focused on sports, festivals, travel, tongue twisters, and more. Learn about the cultures behind the language you're speaking, too, with Babbel's Countries & Traditions course, and the many context tips sprinkled throughout each lesson. Plus, with its Speech Recognition Technology, you'll be honing your accent and pronunciation right from the start. 
Babbel's teaching method has been scientifically proven to work: Users have reported being able to have basic conversations after just three weeks of daily practice. And it's designed for learners across various life stages and skill levels. In fact, researchers at Yale University conducted a study measuring Babbel's effectiveness over a wide range of ages, with 75% of people enrolled being over age 40, and more than 50% over 55. They determined that after just 90 days, 100% of participants had improved their oral proficiency.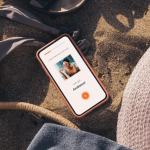 Besides its super convenient 10-minute lessons, Babbel offers other fun learning modes and methods of immersing yourself in a new language. Listen to podcasts, play games, watch videos, and read articles. With Babbel Live, you can even take live virtual classes led by some of the best teachers in the industry. 
Babbel has more than 10 million subscribers, but if for some reason you're not fully satisfied with your subscription, you can get a full refund with the company's 20-day money back-guarantee.
Remember, for a limited time you have the opportunity to take 60% off a new subscription during the Memorial Day Sale, so start learning a new language today!