© Michel Zoghzoghi/Comedy Pets
Wildlife photographer Michel Zoghzoghi has taken close-up shots of lions in Africa, tigers in India, and jaguars in South America, but the fiercest (and funniest) felines he's ever encountered reside in his very own home.
Today, Zoghzoghi was named the overall winner of the 2023 Comedy Pet Photography Awards for the above image of his two rescue kittens. "Max and Alex form a lethally cute duo," he said in a press release. "I had more fun and surprises taking photos of these two characters than during my most adventurous wildlife photography trips."
Zoghzoghi, from Beirut, Lebanon, also won the Best Cat Category for the photo, titled "A Life Changing Experience." The competition, now in its fourth year, highlights the funniest pet photos and videos submitted by animal lovers all over the world.
RELATED: Mating for Life: 17 Animal Species That Are Monogamous in the Wild
"I am extremely happy and proud to have won it, as all the finalists were really outstanding and some of them made me laugh to tears," Zoghzoghi added. "Pets are a very, very important part of our families and should be celebrated."
Scroll down to see the rest of the winning funniest pet photos and commended images.
2023 Grand Category Winners
Dog Category & People's Choice Award: Chris Porsz | "Barking"
© Chris Porsz/Comedy Pets
All Other Creatures Category: Darya Zelentsova | "The First Outdoor Walk"
© Darya Zelentsova/Comedy Pets
Pets Who Look Most Like Their Owners Category: Klaus-Peter Selzer | "The Three Greys"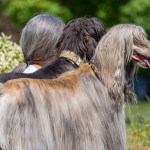 © Klaus-Peter Selzer/Comedy Pets
Junior Category: Monyque Macedo Dos Santos | "'Is It a Seal or Is It a Dog?'"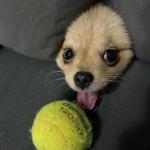 © Monyque Macedo Dos Santos/Comedy Pets
Highly Commended Winners
Kenichi Morinaga | "The Big Boss"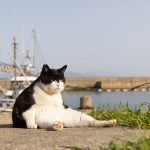 © Kenichi Morinaga/Comedy Pets
Sophie Boynton | "When Digging Gets Serious"
© Sophie Boynton/Comedy Pets
Kazutoshi Ono | "Victory"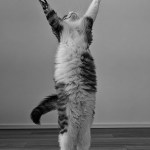 © Kazutoshi Ono/Comedy Pets
Kenichi Morinaga | "Football Free Kick"
© Kenichi Morinaga/Comedy Pets
Karl Goldhamer | "Zorro Reborn"
© Karl Goldhamer/Comedy Pets
Gill Woodcock | "Keep Your Eye on the Ball"
© Gill Woodcock/Comedy Pets