Shane Norton / Courtesy of Stephanie Hongo
Stephanie Hongo is a big believer in doing what you love — and she's proof that the philosophy can lead to success. When the Connecticut-based artist quit a job she hated about five years ago, she was left trying to figure out how to make a living from her work.
Inspired by a fellow artist who crafts murals from trash, Hongo began making her own junk sculptures of different animals. She started with a blue deer named Yandoo, and immediately knew she had made the right choice.
"It was probably the best and the biggest response that I'd ever gotten from any piece of work that I'd ever made," Hongo told Nice News. "But I also just felt super fulfilled in doing that kind of art."
Half a decade, 24,500 Instagram followers, and more than 160 stunning sculptures later, she has reached her dream of living off her art. "It's amazing," she said. "I truly do sit in gratitude about this probably every day … just thinking about how lucky I am."
Hongo sources trash from friends and family, as well as community groups and even HVAC companies that often have leftover materials. At first glance, her masterpieces appear to be regular animal sculptures, but upon closer inspection there's something special. Underneath the layers of bright paint, plastic spoons form the webbed feet of a tree frog, TV remotes serve as the brown bear's ears, and a unicorn's horn was a doll's leg in a past life.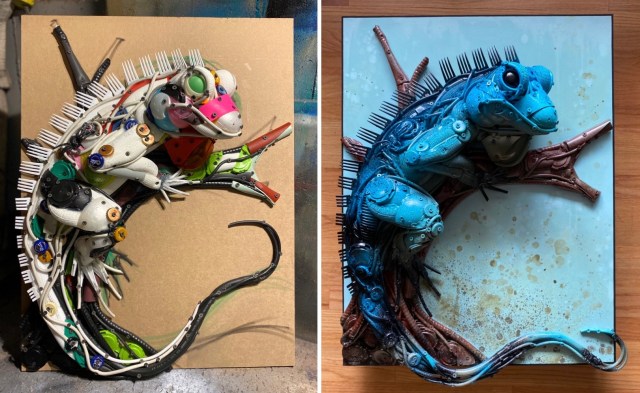 Shane Norton/ Courtesy of Stephanie Hongo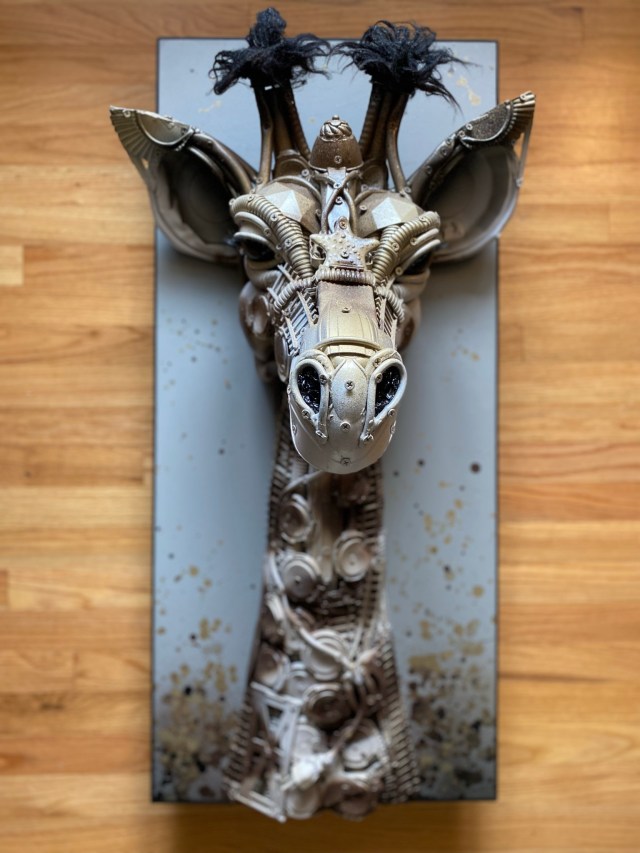 Shane Norton/ Courtesy of Stephanie Hongo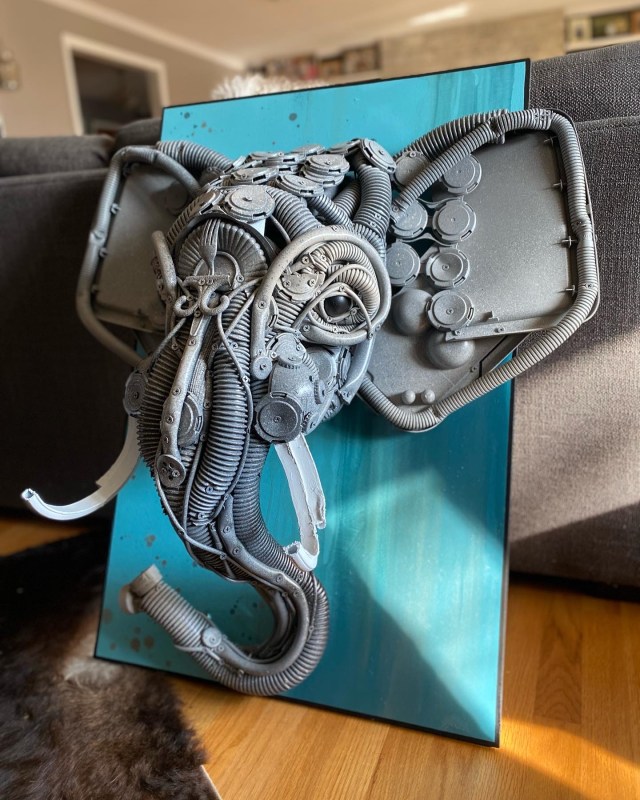 Shane Norton/ Courtesy of Stephanie Hongo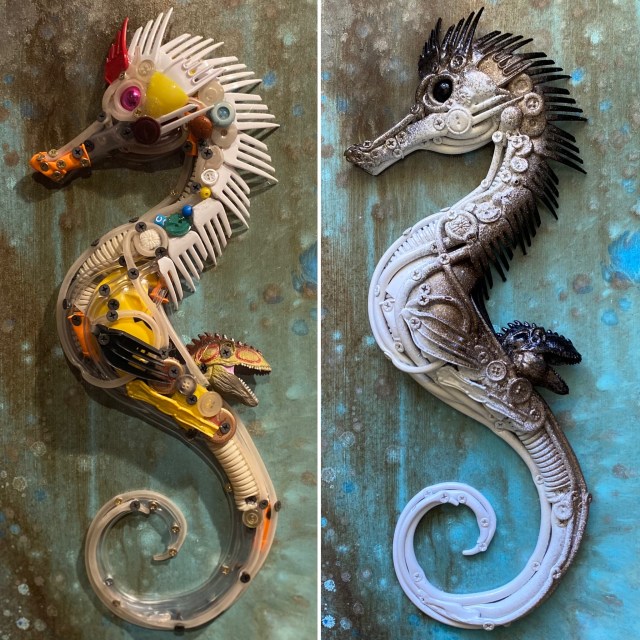 Shane Norton/ Courtesy of Stephanie Hongo
"I want it to look like the sculpture of what it is and not so much like it's made from recycled pieces," Hongo explained. "I prefer that to be something that you notice upon close examination, but it is nice to have a couple things real like, 'Oh, that's a toothbrush.'"
She said she loves the environmentally friendly aspect of her work, taking junk and turning it into something beautiful. But her core message to people is to chase happiness.
"The most important thing that I want people to get out of it, if there's anything, is that if you're unhappy, you should do something about it," Hongo said. "Life is just too short to do something you hate."