Photograph by Jialing Cai, Ocean Photographer of the Year 2023
The underwater world has long fascinated humans — and thanks to the talented photographers who document life beneath the waves, those of us who mostly stay on land have the opportunity to appreciate the ocean's marvels.
Oceanographic Magazine celebrates those intrepid artists with its Ocean Photographer of the Year competition, which not only showcases the beauty of the sea, but also highlights the importance of conserving it.
Amateur and professional photographers from around the globe submitted thousands of images for consideration in nine categories, including Adventure, Fine Art, and Young Photographer.
RELATED: Underwater Photographer of the Year 2023 Awards: Gorgeous Image of Endangered Pink Dolphin Wins — See More Stunning Shots
Marine biologist Jialing Cai earned the 2023 grand title for her captivating shot of a paper nautilus — an unusual type of octopus — floating on a bit of debris after a volcanic eruption in the Philippines. It was taken on a blackwater dive, meaning during the night, using high-powered light sources that simulate the moon and attract sea life.
The 25-year-old was inspired to take up the hobby after learning about diel vertical migration, when zooplankton travel from the deep waters to the ocean's surface under the cover of darkness. "That hit me like lightning," Cai explained in a statement. "My professor was telling me the deep sea was within my reach, that it would come to me. That realization was mind-blowing. It's why [I've become] so obsessed with blackwater photography."
Photograph by Andrei Savin, Ocean Photographer of the Year 2023
Second place went to Andrei Savin, who captured a striking photograph of a crab perched in the middle of a sea anemone, also in the Philippines.
On Nov. 17, the winning and highly commended images went on display at the Australian National Maritime Museum in Sydney, where they'll remain for the next five months. Visitors to the museum can take in "spectacular seascapes," "stunning wildlife encounters," and "beautiful interpretations of the human-sea connection," per a press release. 
Scroll to see a sampling of the Ocean Photographer of the Year contest winners.
Conservation (Hope) | Category Winner
Photograph by Sylvie Ayer, Ocean Photographer of the Year 2023
Conservation (Hope) | Second Place
Photograph by Jules Casey, Ocean Photographer of the Year 2023
Adventure | Category Winner
Photograph by Todd Glaser, Ocean Photographer of the Year 2023
Adventure | Second Place
Photograph by Gergo Rugli, Ocean Photographer of the Year 2023
Fine Art | Category Winner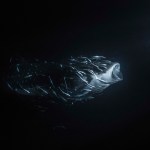 Photograph by Jade Hoksbergen, Ocean Photographer of the Year 2023
Fine Art | Highly Commended
Photograph by Yung Sen Wu, Ocean Photographer of the Year 2023
Young Photographer | Category Winner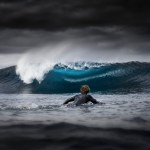 Photograph by Jarvis Smallman, Ocean Photographer of the Year 2023
Human Connection | Second Place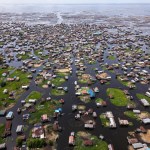 Photograph by Ioannis Pavlos Evangelidis, Ocean Photographer of the Year 2023
Wildlife | Category Winner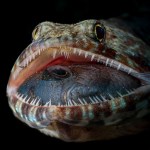 Photograph by Jack Pokoj, Ocean Photographer of the Year 2023
Wildlife | Second Place
Photograph by Craig Parry, Ocean Photographer of the Year 2023